Us attending this annual event in Andersonville actually predates our website. The last 3 years Michael & Louise's legendary gastropub- Hopleaf has been the location.  The Kegs For Kids fundraiser for the Helen C. Peirce School Of International Studies just celebrated it's 5th year.
The first 2 years Hopleaf's plans for construction were under way so Metropolis Coffee Roasting Room and Loyola University Loyola University's Mundelein Center Auditorium were the venues. 2010 was a much more innocent time in local craft beer. You could purchase an empty growler then go to any station and have it filled at the end of the night for last call. We went home with 64oz of Founders Black Biscuit, a beer I haven't seen before or since. That night I met Brad Chimelewski from the Hopcast. Nowadays Brad and I host the Chicago Beer Pass Podcast.
Although it was held at alternate locations in the beginning, this was always a Hopleaf event. Their team cares a great deal about the area they serve. Michael and Louise coordinate most of the participants, the Friends Of Peirce network runs the events.
Aside from the impressive list of participants that usually averages near 50 breweries and 20 restaurants, A defining feature of this jam it's a neighborhood showcase on every level. Tucked away on the northeast edge of the city, Andersonville is a small town oasis in the City of Big Shoulders. In 2011 K4K boasted nearly 20 restaurants, all located in the Andersonville commercial district.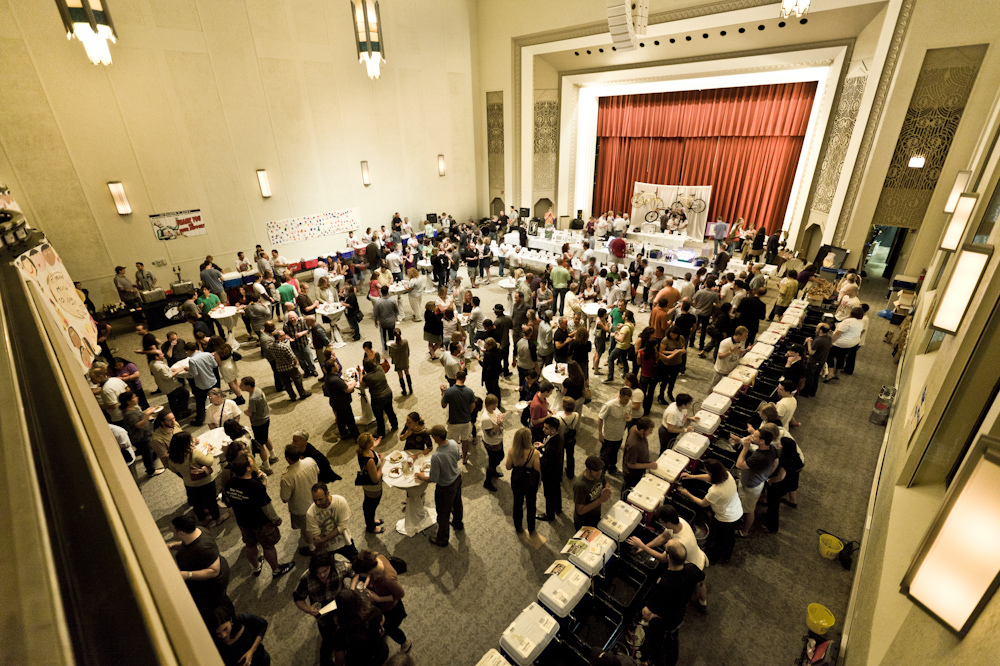 Supporters of the arts and non-profits flock to this event. It's a quaint neighborhood, many attendees are just as interested in the 8 wines on draft as they are the world-class beer list. For them it's about a Sunday afternoon in their favorite bar with everyone that makes their corner of Chicago so special.
Andersonville, in addition to being one of the most concentrated areas of Swedish culture in the US is home to a diverse assortment of devoted residents and businesses, including one of cities largest LGBT communities, as well as collection of Middle Eastern restaurants and bakeries, and a thriving Hispanic commercial area north of Catalpa Avenue. They celebrate each other, then and combine resources to build something greater for the generations that follow.
Although we loved the adventure of changing locations every year, Hopleaf is the logical choice for this event. It's one of the most revered pubs in the
country.
The people who come here as regulars don't really come because of the 350 beer choices or the what the expanded kitchen is offering. They're here because there are always interesting people to talk to.
There are no TVs and if there's any music at all, it's very low. It's the type place that allows beer to do what it's supposed to do, and that's bring us all together.. .how can you not love that.
–Nkosi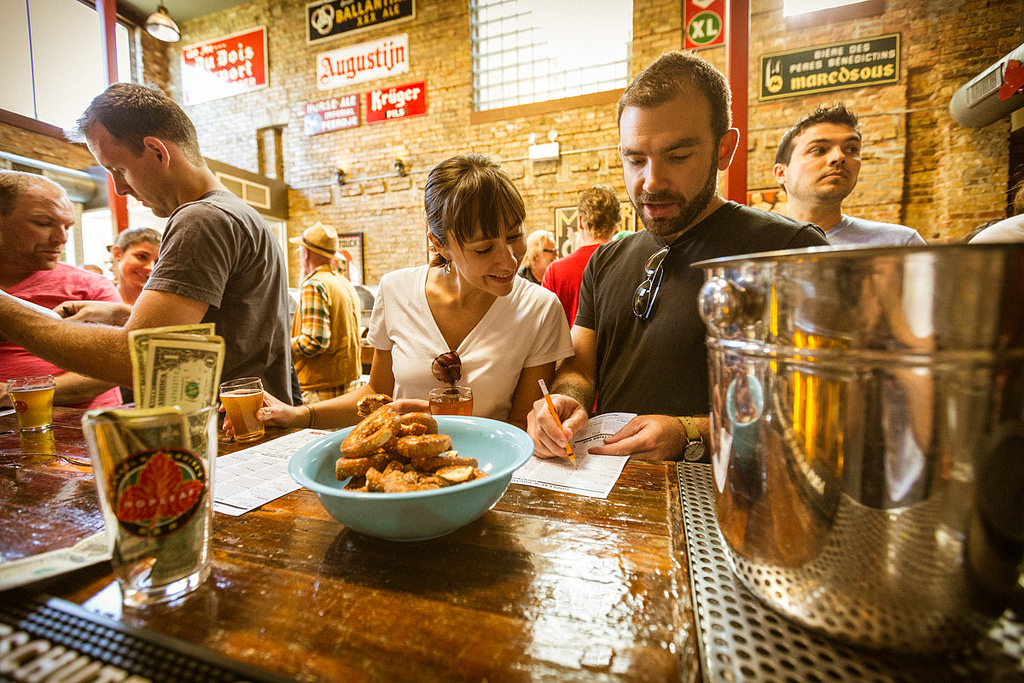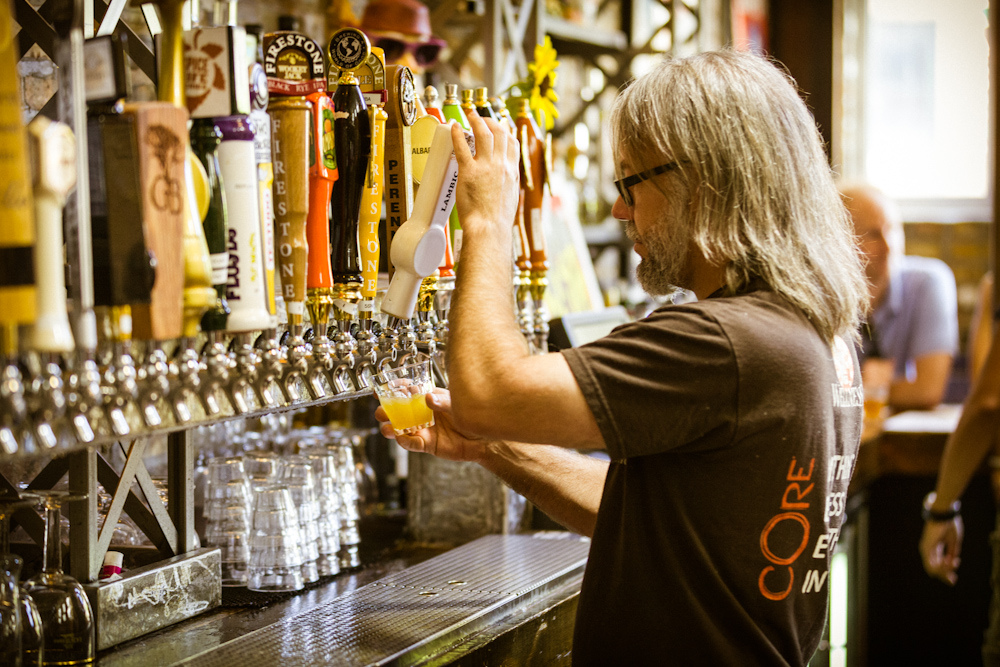 All-time Favorite Kegs For Kids Beers:
Founders Black Biscuit  :K4K 2010 Metropolis Coffee Roasting Room
A cross between an Old Ale and a Baltic Porter. Brewed with a significant amount of biscuit malt and molasses.10.5%
Avery Meph Addict: K4K 2010
Dark body w/ a medium creamy brown head Sweet coffee & caramel aroma. Big coffee, chocolate, roast and fruit flavor. Full body with moderately low carbonation. 16%
Brooklyn Brewery The Concoction :K4K 2011 Loyola University's Mundelein Center
Inspired by a mixed drink called The Penicillin ( a mix of scotch, lemon juice, & ginger-honey syrup) The Concoction uses peat smoked malts, fresh ginger, lemon peel, organic lemon juice and New York wildflower honey. This beer is playful and very sexy, at 8.2% The worlds of craft beer and contemporary cocktails collide with this beverage.
Goose Island Vanilla Bourbon County Brand Stout : K4K 2011 Loyola University's Mundelein Center
Yep. No further notes are necessary.
Three Floyds Big Tiddy Assassin K4K 2014: Hopleaf
I had to actually ask the bartender if I was pronouncing this correctly when I order it.
A Flemish Red traditionally consumed by the jugful.
Lost Abbey 10 Commandments K4K 2014: Hopleaf
Lost Abbey's Anniversary Ale 10%
Evil Twin Femme Fatale Yuzu K4K 2014: Hopleaf
Tangy, funky, crisp, tart, delightful.
*photos courtesy of Morgan Anderson Photography and Friends Of Peirce