I think our guy Beer Dude Phil described it best when he said The Festival of Wood and Barrel Aged Beers is both our Christmas and our Family Reunion.
In the modern day context (since Bourbon County Stout '92), you could argue that the birthplace of barrel aging beers is Chicago.  This is who we are,  FoBAB as an annual event, is the largest collection of barrel aged beers on the planet.  The setting for the 2nd year in a row was The Skyline Loft @ The Bridgeport Art Center.  There isn't much about this event that hasn't been discussed.  But we will say that we noticed a bit of a changing of the guard this year as sours got their own dedicated section of the fest.  Not only that but Le Bretteur by Bells took Best In Show this year. It marks the first time is recent memory that one of the smaller, more sessionable beers took home top honors.
But the more things change, the more they stay they same. Goose Island continued to simply not fuck around as a dominant force on the festival circuit.  Chicago's oldest craft brewery earned five medals on the day including a Gold for Cthulu – their oatmeal stout aged in 18yr Elijah Craig bourbon barrels…but we'll get to that later.
Highlights for me included our friends over at The Wild Onion Brewing Company and their award winning performance for Jack Stout (Bronze in the Classic Porter/ Stout category).  We brewed our collaboration ale – Deception with these lads up at their insane 10 acre brewpub facility in Barrington, Il. My partner-in-crime CBG Dan and I have always described them as the best kept secret in Chicagoland, that's a big reason why we wanted to create a beer with them. At the 11th annual FoBAB, as they crossed the stage and shook hands with Mr. Pete Crowley, we felt like everyone else finally knew it too.
Off Color Brewing, Revolution Brewing, Bells Brewing and New Belgium took home 2 medals each. The longest lines all day that we recall were for Sam Adams Utopias '12, Goose Bourbon County Backyard Rye and Perennial's Abraxas.  I personally enjoyed the Oskar Blues Tequila Barrel Aged Gubna Imperial IPA and the Dark Horse Where The Wild Things Macerate Raspberries.
Everything else became a bit of a blur that included seeing all my favorite people and trying beers that they suggested. Shoutout to Beer Me Fitz who took our camera for 15 good mins and came back with some wonderful images. Also I'd like to salute the Illinois Craft Brewers Guild for making this one of the best events in our city 11 years running.
Last year we went recorded a documentary here with BeerFX  It took 2 months and was shot over 6 locations.  This year we took a more traditional approach, however we decided to give you something you likely won't find on other outlets – a complete listing of every beer listed in the competition this year.
We are looking forward to Manbque, Subeerbia and Northwestern University and the content they will be producing for the 2013 edition of our favorite annual fest. In addition to our photo gallery (that we'll post in full soon on our FB page) we got some good usage out of our GoPro camera. Be on the lookout for that footage, coming soon!
Nkosi
*photos courtesy of Sean Campbell
Here's a look at all the winners from this year, along with a complete list of every beer from every category.
Best In Show, Winner
Le Bretteur, Bell's Brewery
Best In Show, Runner-Up
Backyard Rye Bourbon County Brand Stout, Goose Island
* Just so you know. The only order to this list are Gold, Silver and Bronze. All the other beers are simply the other beers in that category..in no particular order. Cheers!
Category 01. Classic Porter/ Stout
Central Waters Bourbon Barrel Stout GOLD
Perrin Bourbon Barrel Aged Stout SILVER
Wild Onion Jack Stout BRONZE
Alltech Kentucky Bourbon Barrel Stout
Begyle Neighborly Stout
Denali Brewing Barrel Aged Chuli Stout
Finch Second Times A Charm
Oakshire . Hellshire III
Solemn Oath Big Sexy Jerk
Category 02. Strong Porter/ Stout
Goose Island Pubs Cthulhu GOLD
Three Floyds Barrel Aged Blot Out The Sun  SILVER
Goose Island Beer Co. Bourbon County Brand Stout BRONZE
Against The Grain Bo And Luke
Ale Syndicate Richie Imperial Porter Aged On Oak
Avery Uncle Jacob's Stout
Boston Beer Co. 13th Hour Stout
Brewery Vivant Love Shadow
Central Waters Sixteen
Dark Horse Bourbon Barrel Aged Plead The Fifh
Dark Horse 6 Pairs Of Legs Maple Porter
Firestone Walker Velvet Merkin
Firestone Walker Parabola 2013
Fitger's Bourbon Ed
Flossmoor Station Barrel Aged Thundersnow
Half Acre Rye Wiskey Barrel Aged Baume
Haymarket Pub & Brewery Indignant
Lost Abbey Track #10
Nebraska Brewing Co. Sexy Betty
Nevins Self Depreciation
New Holland Barrel Aged Night Tripper Reserve
Pipeworks Heaven Hill Barrel Aged Imperial Jones Dog
Revolution Brewing Deth's Tar
Rock Bottom Chicago Slick Mahoney
Rock Bottom Minneapolis BA IMPorter
Shoreline Lost Sailor On The Corn
Spiteful Barrel Aged God Damn Pigeon Porter
Spiteful GFY Stout
Spiteful Malevolence
Stone Suitable Fore Cave Aging Imperial Stout
Triptych Bourbon Barrel RIS
Uinita Labyrinth
Upland Brewing Bourbon Barrel Teddy Bear Kisses
Category 03. Barleywine/ Wheatwine
Uinta Cockeyed Cooper GOLD
Fitger's 1100 Wheatwine SILVER
Atlas Erik BRONZE
Begyle Barleywine
Flossmoor Station Barrel Aged Fireside Chat
Lakefront Rye Barrel Aged Beerline Barleywine
Local Option Top Fuel
Perrin Perrin Rye Wine
Pipeworks Elijah Craig Barrel Aged Murderous
Rock Bottom Lombard Ole Leg Humper
Rock Bottom Des Moines Blowing Up The Amps
Solemn Oath Heavyweight Ticklefight Champion Of The World
Three Floyds Barrel Aged Behemoth
Tighthead Brewing Old Kaya Dog
Widmer Barrel Aged Old Embalmer '13
ZwanigZ Bourbon Barrel Barleywime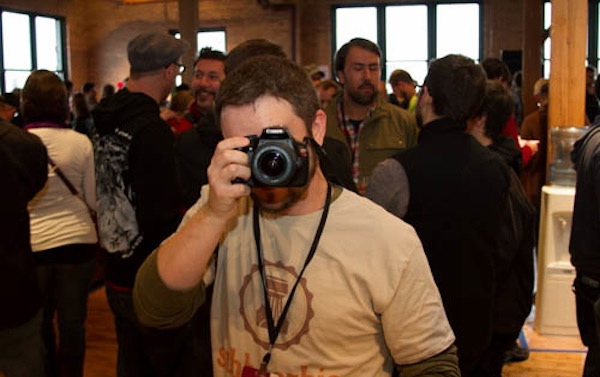 Category 04. Classic Styles
Sun King Brewery Afternoon Delight GOLD
Off Color Scurried SILVER
Rock Bottom Chicago Old Mouldy Toad BRONZE
Allagash James Bean
Breakside Brewing Rye Barrel Aged Fresh Hop IPA
Flat 12 Moustache Ride Red
Lake Effect Sailors Warning Imperial Red
Mystery Brewing Barrel Aged Hornigold
Nebraska Brewing Romancing The Cone
Oskar Blues Red Wine Barrel Aged Mama's Little Yella Pils
Perrin Bash Toberfest
Pig Minds Southie Bitch Slap
Slapshot Brewing 17 Seconds
Triptych Bourbon Barrel Aged English Brown
Widmer Rye Whiskey Barrel Aged ORyely IPA
ZwanzigZ Rye Barrel Scotch Ale
Category 05. Strong/ Double Imperial Pale
Rock Bottom Chicago Grand Cru GOLD
Widmer Downward Spiral SILVER
Oskar Blues Tequilla Barrel Aged Gubna Imperial IPA BRONZE
Alltech Kentucky Bourbon Barrel Ale
Atlas Gin Barrel Aged Atlas Anniversary Ale
Breakside Brewing Aquavit Barrel Aged Braggot
Lunar Imperial Moondance IPA
Milwaukee Brewing Monkey Paw
Morgan Street Brewery Oaked Unbendable Girder
Moyans Wet Hopsickle
Nebraska Brewing Melange A Trois
Nevins Chicago Coolaid
Oksar Blues Whiskey Barrel Aged Gubna Imperial IPA
Rock Bottom Orland Park Kings Over Jacks
Rock Bottom Warrenville Nebuchadnezzar
Shoreline Rillo Rye On Rye
Solemn Oath Man Vs Internet Vs Mothra
Stone Oaked Arrogant Bastard Ale
Sun King Brewery Lonesome Dove
Ten Ninety Jaggery Tripel
Three Floyds Barrel Aged Apocalypse Cow
Category 06. Strong/ Double/Imperial Dark Beer
Revolution Brewing Working Mom GOLD
Revolution Brewing Gravedigger Billy SILVER
The Lost Abbey Track #13 BRONZE
Atlas Harold
Begyle Maybe Next Year
Bells Mr. Castries Vilnus
Blacklist Rum Barrel Coco Noir
Boston Beer Co. Tetravis
Boulevard Brewing Co. Bourbon Barrel Quad
Brewery Vivant Wizard Burial Ground
Central Waters Bourbon Barrel Scotch Ale
Deschutes The Abyss
Fitgers Jodocus Weienbock
Flat 12 Brandy Barrel Owd Gordo
Gigantic One Step Beyond
Gigantic Mervyns 24 Hour Sale
Great Divide Barrel Aged Grand Cru
Haymarket Pub & Brewery Nina's Quadruple
Milwaukee Brewing Co. Anti Matter
Moylans Ryan Sullivan's Imperial Stout
One Trick Pony Nordlandshest
One Trick Pony Kentucky Mountain
Oskar Blues Ten FIDY Imperial Stout
Pipeworks Buffalo Trace Barrel Aged Last Kiss
Rock Bottom Des Moines BA Illuminator 3
Rock Bottom Minneapolis Pirate's Booty
Sagatuck Olde Ale
Two Brothers Of The Barrel
Wild Onion Drago
Category 07. Fruit Beer
Goose Island Beer Co. Backyard Rye Bourbon County Brand Stout GOLD
Off Color Cherry Trouble SILVER
Haymarket Pub & Brewery Claire's Thirsty Ale BRONZE
5 Rabbit Missionario
Bear Republic Prickly Pear Big Bear
Destihl Cerise Stout Imperiale
Great Divide Peach Grand Cru
Lakefront 25th #1 Barrel Aged Imperial Stout
Oakshire 7
Perennial La Boheme Kriek
Ten Ninety Bourbon Barrel Aged Pomegranate Cayenne Porter
Category 08. Experimental
Perennial Barrel Aged Abraxas GOLD
Avery Ross's's Melange SILVER
Breakside Brewing Bourbon Barrel Aged Aztec BRONZE
Boston Beer Co. 2012 Utopias
Flat 12 Majestic Emu
Flossmoor Station Jack The Pumpkin Lager
Goose Island Pubs Liquid Oak
Lagunitas Capupccino Stout 2012
Lakefront 25th #4 Brandy Barrel Aged Imperial Pumpkin Lager
Lunar Far Side Eclipse Stout
Metropolitan Docks Of Riga Smoked Porter
Milwaukee Brewing Elf's Lament
Moylan's Saison
New Holland Smaug's Breath
Off Color Radlersnake
Shoreline Worker Beer Imperial Honey Stout
Ten Ninety Tabasco Imperial Porter
Uinta Oak Jacked Imperial Bourbon
ZwanzigZ Bourbon Barrel Imperial Stout On Ghost Pepper
Category 09. Wild / Brett
Bells Le Bretteur GOLD
Goose Island Pubs Sour Wheat SILVER
Surly Misanthrope BRONZE
Against The Grain We Brett It Wrong
Grand Teton Barrel Aged Huckleberry Sour
Grand Teton Sour Barrel Aged Grand Saison
Grand Teton Wild Bitch Creek
Oakshire Funk D'Farmhouse
Perennial Savant Beersel
Side Project Saison Du Fermier
Surly Pentagram
Two Brothers Tangent
Category 10. Wild/ Acidic
Side Project Fuzzy GOLD
New Belgium Le Terroir Dry Hopped Sour Ale SILVER
New Belgium The Dark Side (Upland Collab.) BRONZE
Against The Grain Snorhaar Biscuitje
Allagash Coolship Resurgam
Avery Thensararum
Bear Republic Cuvee De Bubba
Bear Republic Tartare
Bells Wild One
Blacklist Sour Red Framboise
Blacklist Honeysuckle Lambic
Brewery Vivant Belgian Weisse
Dark Horse Where The Wild Things Macerate Raspberries
Denali Brewing Flag Stop Series #2
Deschutes The Dissident
Destihl Saint Dekkera Reserve Flanders
Destihl Saint Dekkera Reserve Belgian Style Lambic
Destihl Saint Dekkera Reserve Sour Strawberry/ Raspberry
Destihl Saint Dekkera Reserve Sour Paw Paw
Destihl Saint Dekkera Reserve Sour Cerise Imperial Stout
Firestone Walker Agrestic Ale 2013
Gigantic Madness
Goose Island Beer Co. Pretty In Pink
Goose Island Pubs Flanders Red
Great Divide Rhine And Heart
Local Option Bourbon Barrel Aged Kentucky Common
Local Option Scafinavian Wild Red
Lost Abbey The Lost Abbey FRamboise De Amorosa
Morgan Street Brewery Oak Lactovison
Mystery Brewery Batch #1
New Belgium The Light Side (Upland Collab.)
New Holland Incorrigible
Side Project Blueberry Flanders
Sun King Brewery Stupid Sexy Flanders
Upland Brewery Blackberry Lambic
Category 11. Cider/Perry/Mead
Virtue Cider The Mitten GOLD
Apple Knocker Hard Cider Hard Knocks SILVER
Vander Mill Cyser Van Doom BRONZE
Apple Knocker Hard Cider Hopped Up
Crispin Georgia
Sietsema Orchards Sietsema Orange Label
Vander Mill Opas
Vander Mill Puff The Magic Cyser
Virtue Cider Percheron