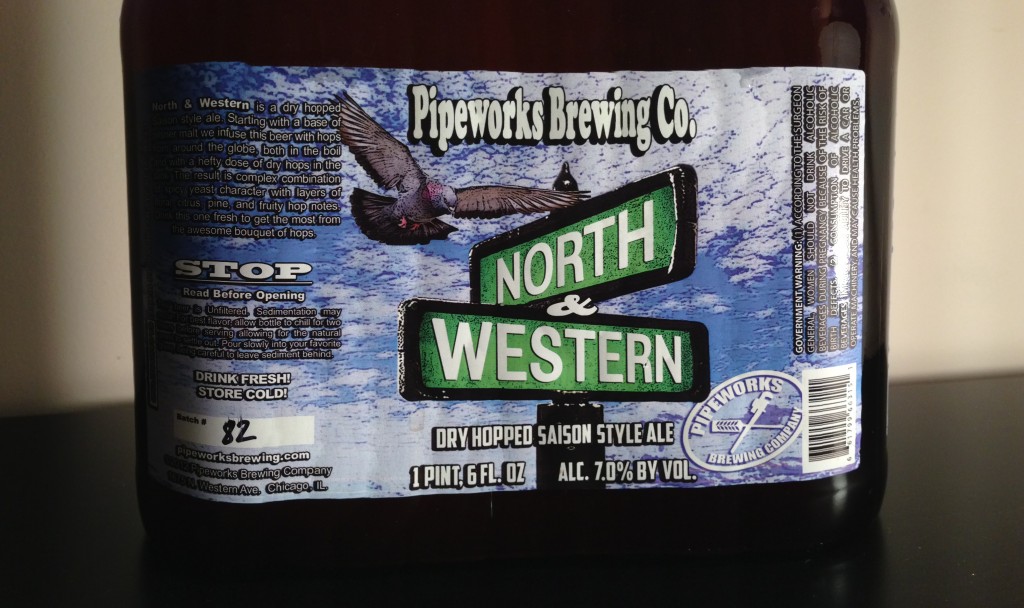 Just over one year ago Pipeworks Brewing Company released their first batch of beer to Chicago shelves, the highly acclaimed Ninja vs. Unicorn. Over 100 batches later, they're still going strong and soon will be installing a larger scale brewhouse. This fast-paced expansion makes sense considering the always stellar quality of beer and the nothing but positive press focused their way. Probably most well-known for their hop monsters in the Ninja and Unicorn series, they've been nailing other styles as well, especially saisons.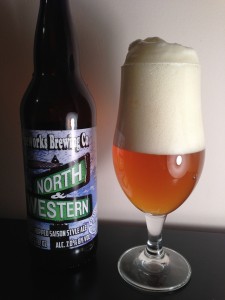 Seeing two batches released thus far, North & Western is Pipework's dry-hopped saison. In the glass, a slow pour sprouted a giant fluffy white head with a strong desire to stick around. From this fluffy greatness lunged very spicy aromas gleaming of earth and pine, weaved with clove, peppercorn, horse blanket, pear, and lemon. Fighting its way through the head, the beer rejoiced upon reaching my mouth by way of citrus peel and spicy herbal yeast. Mid-palate sees the light of fruity sweetness reminiscent of apple and pear. It fades away in a long dry fashion, letting the spicy yeast esters claim victory.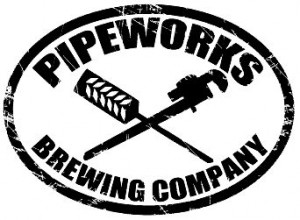 If a saison brewed by Pipeworks faces you sometime in the near future be sure to try it out. The yeast strain being used is pretty stellar. Pipeworks has been an amazing addition to this city's craft beer scene and witnessing their growth the rest of the year should be quite interesting, especially if they outgrow their nano status.