Over the past year or so Fountainhead has become one of my favorite bars in Chicago. A big part of that reason is Phil Kuhl, who served as Fountainhead's beer director/manager. Phil is moving on from Fountainhead and into a role as a Craft Beer Specialist for Wirtz Beverage. This past Tuesday was Phil's last night and Fountainhead threw a going away party in his honor. The night featured plenty of special draft and cask offerings to mark the occasion.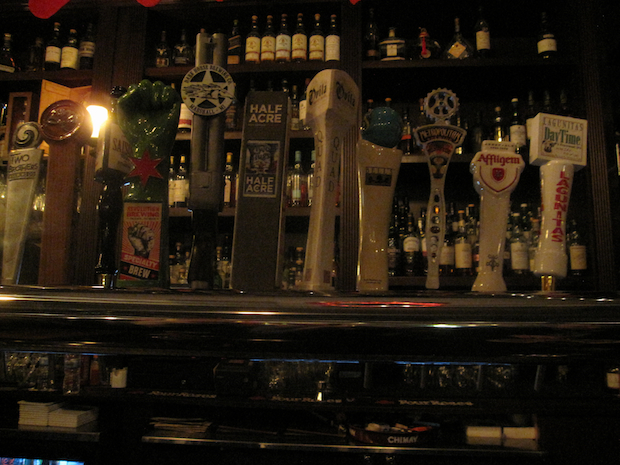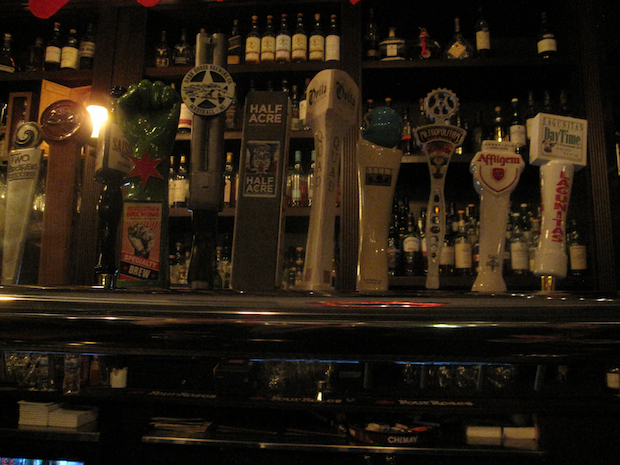 I started off my night with a 3 Floyds Creepy Raider served from a cask. This pale ale was a change of pace from the usual 3 Floyds offerings with the New Zealand hops providing a more subtle bitterness.
Up next was the Half Acre's Barrel Aged Baume. This rye whiskey barrel version of Half Acre's was my favorite of the night. The barrel aging took this beer to a whole new level. It was a boozy mix of chocolate and rye spiciness. Definitely worth grabbing if you can find it on tap.
I don't normally drink lagers but everyone was raving about Metropolitan's Double Diablo Dynamo. This one had a lot going on, it's an imperial Vienna-style lager with anchos, chipotles, and arbol chiles added in fermentation. Then it's aged in a Redemption Rye barrel. You could definitely taste the chiles but this piquant lager was surprisingly smooth and easy to drink.
Overall, another great "It Might" event. While I'm sure he'll be missed at Fountainhead, best of luck to Phil on his future endeavors.