Not many times do I get to highlight a beer that was inspired by a dessert. In the case of Black Mission – Installment 3 in the Goose Island Fulton & Wood Series, the crew started their recipe based on the Fig Newton. Patrick, Tim & Gopal have created the most dangerous beer in the innovation series to date. The result is a wonderful Belgian Tripel / Vienna Lager hybrid that gave us a reason to party much longer than we planned on a Monday night in West Town.  Goose Island is focused on having a schedule of beers released exclusively in Chicago, and only on tap.  This gives fans of the brewery a chance to come celebrate what makes our town so special, and provides a creative outlet for their talented collection of brewers.
Checking in at near 8% abv Black Mission it is deceptively smooth. You won't know you've had too many, until it's too late. Its reminiscent of the beer that started my love affair w Goose Island – Pere Jacques. It was a random beer run to a Jewel/ Osco four years ago where i found a 2008 four pk of that gem, it sparked my interest in GI beyond BCBS and Oatmeal Stout. Black Mission isn't quite as malty as Pere, its pleasantly sweet and aromatic without being heavy. The beer has a beautiful auburn color. The candy and graham cracker flavors greet you immediately.  For the party it was paired with  Black Mission Cupcakes and Homemade Fig Newtons for the win.
I like this beer. It has the ale strain of a Belgian Tripel, and the malt bill of a Vienna Lager. Black Mission Figs were added to the secondary fermentation. Lactose Sugar and Noble Hops were also added to compliment the flavor profile.
The Goose Island Fulton & Wood launch parties are a always an excellent time.  Its not at a bar, or a brewery but a barrel showcase room. Being surrounded by bourbon, whiskey and wine barrels filled with classics like Lolita and Juliet at a launch party is beyond cool. Many of the brewers are in attendance, the warehouse doors are open, and the fun extends into the driveway.
Like the previous releases in the Innovation Series (Old Town Yard and En Passant) The Black Mission Abbey Style Ale will be available in Chicago and only on draft. Enjoy it while you can, when its gone….its gone.
–Nkosi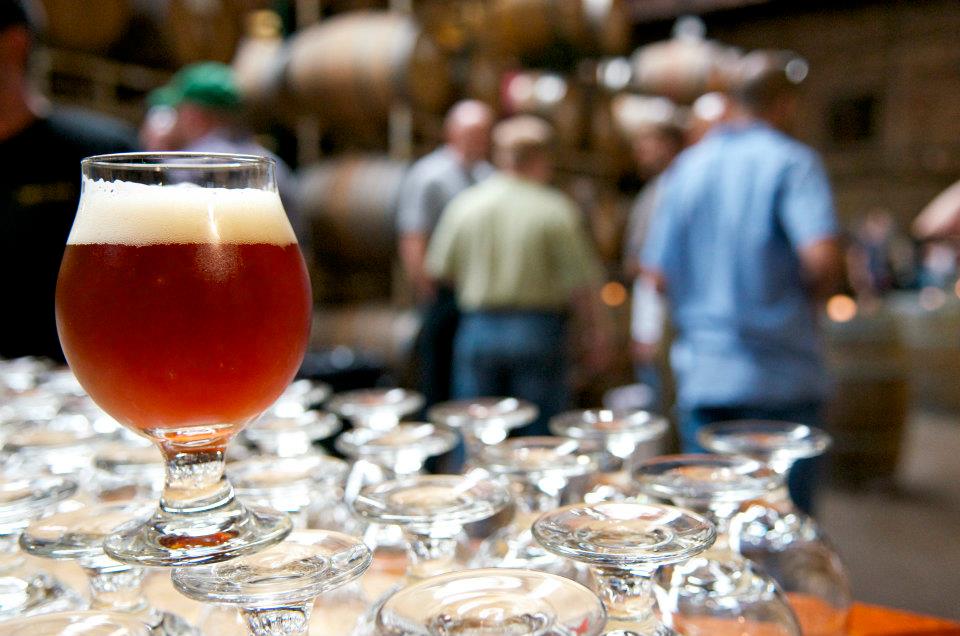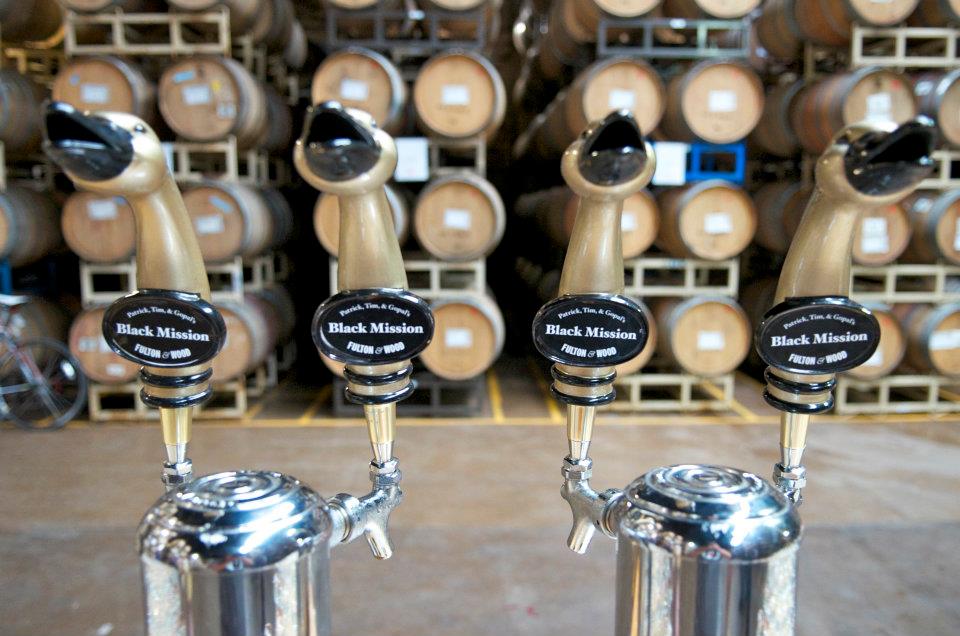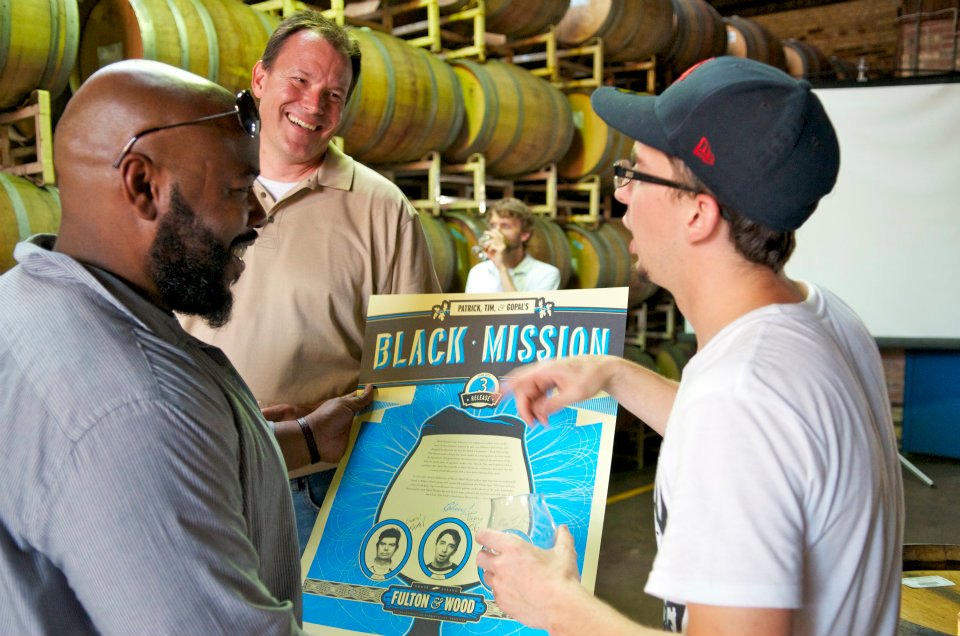 *photos courtesy of Ken Hunnemeder