We have had this beer at 3 awesome events over the last 4 days. Company founders Andres, Issac and Randy are having quite the year as their beers have been critically acclaimed ( 5Lizard winning a gold medal at GABF) and, they have been a huge hit at some of the best bars in town. The inspiration behind their latest beer is The Day of the Dead or Día de los Muertos. Its the Mexican Holiday that celebrates life and remembers loved ones that have passed on.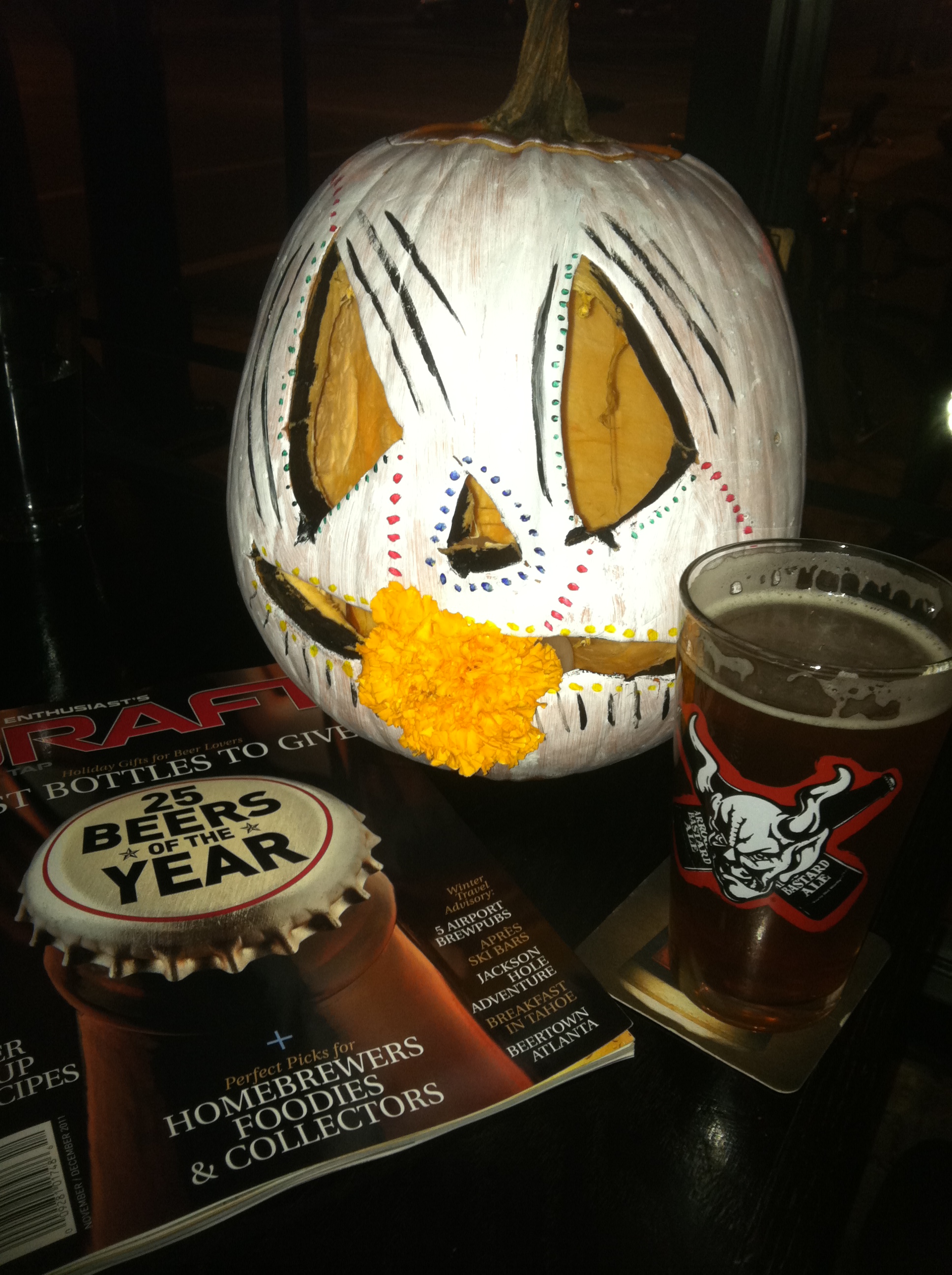 Vida y Muerte is whats being called their Muertzenenbier, that name is a play on the German Oktoberfest style-Marzenbier. Brewed with dulce de leche and flavors inspired by hojo santa (an aromatic herb often used in mole verde)  its delicious. They do a good job with not overpowering you with with just one flavor profile.
On occasion Im a fan a beers that change the way casual consumers view what a beer can be. The 5 Lizard Witbier for example is something I can serve in a wine flute and share with a  neighbor who "doesn't drink beer". The Vida Y Muerte is alluring because its got just enough attitude to be memorable. The parties we found this beer in the past week were much the same way. Festival De Los Muertos at Fountainhead saw the bar transformed into a scene filled with painted faces, festive tunes and a crowd that cheered when the keg was tapped.  At Hoptacular! the beer was so popular they ran completely out and left the festival early. They also won 2nd place for best beer that afternoon at the Aragon Ballroom.  Later that evening at the Chicago Art Department, in a loft style work space the scene was more energetic than anything I had seen all week. 4 DJ's, flashing lights, the worlds of music and craft beer colliding for a loud, bass thumpin affair that last till 2 am.
–Nkosi
For more scenes from our encounter w 5 Rabbit's Vida y Muerte  be sure to visit our facebook page (dont forget to hit the like button)