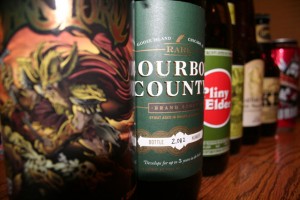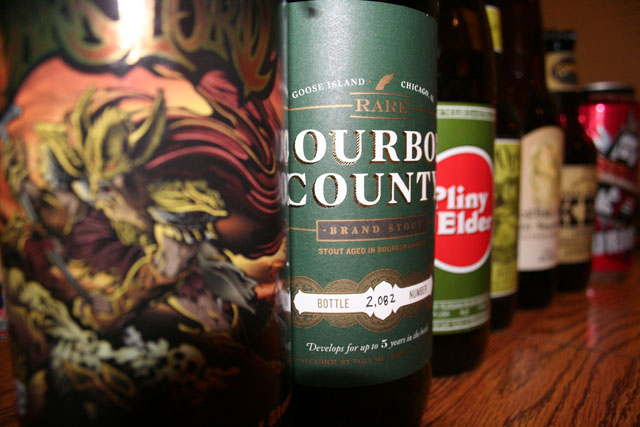 This top 5 list is my personal list of what I considered my top 5 beers of 2010.  Please comment and tell us what your top 5 beers were this past year.
The beers in my list I consider my top that I had this year all based on my preference and styles I enjoy.  I am a self proclaimed hop-head and would put stouts lower on my preference but after thinking ….what are my top 5 I was suprised when many stouts started to come to mind.  So heres the 5 I enjoyed the most this past year, wonder if something will come along in 2011 and make me change my mind.
Bells Hopslam – This beer is just too good not to be here for me
Pliny the Elder – Had this for the first time this year and its tough to put it as 2nd to Hopslam
Surly Darkness – This years darkness I was lucky enough to sample Cobra Lounge and Kumas Corner.  Just a great stout, sweet and high ABV but very drinkable and if it wasn't for the high ABV I could probably drink Darkness all night
Goose Island Bourbon County Stout Rare – On draft on black friday at GI this has such a smooth bourbon flavor with a sweetness from the stout coming through.
Founders Looking Glass – On tap at Founders on my Michigan beer trip, this is bourbon barrel aged double trouble.  A great IIPA with just the right about
of bourbon flavor kicking it up a notch.  Founders really needs to bottle and distribute this.
So Whats your top 5?