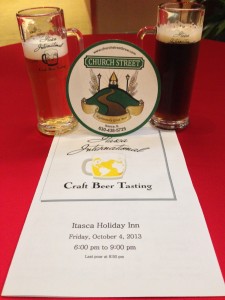 We had a chance to check out the Itasca Beer Fest this year. It's held in the lobby of the spacious Holiday Inn on Irving Park Rd. Got there right when the festival was about to open and a small line was forming. Those who purchased tickets ahead of time had name tags waiting for them. This made it a little easier for you to start a conversation with a random stranger at the festival.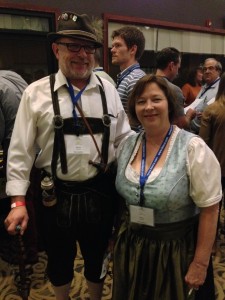 They had a handout with the breweries and list of the beers that each one brought. Being printed ahead of time some of this was inaccurate since some breweries brought different things and Goose Island wasn't even on the list, perhaps a last minute addition to the festival. With the festival being rather small it really didn't matter since you were able to easily walk around and hit each stand.
They had snack food available such as Chex Mix and Chips, as well as soda and water if you felt you needed to take a break from the beer.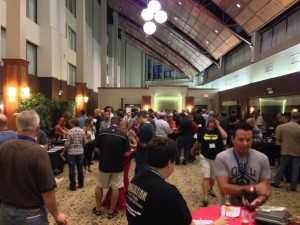 As far as the breweries they had many of the bigger market craft breweries like New Belgium and Sam Adams as well as the smaller more local breweries. Promoted more than others was Itasca's own Church Street Brewery which had some good beers available, but I thought the hit of the show was the Itasca Brewing Company. Oddly enough these guys said they were out of Arlington Heights. They are brand new and I believe only hitting the festivals to gain fans. They had the most variety of brews available and all were very good.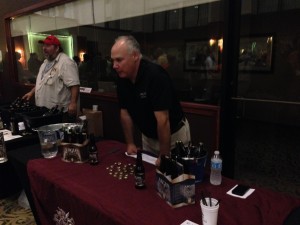 Overall it was a good little fest and met some great people as usual at craft beer festivals. The cost for a ticket was $35 pre-sale and $40 at the door. For what was offered I think it could have been a little less, but if they keep improving it next year it may very well be worth more than the $40.