When:
November 15, 2014 @ 3:00 pm – 5:00 pm
2014-11-15T15:00:00-06:00
2014-11-15T17:00:00-06:00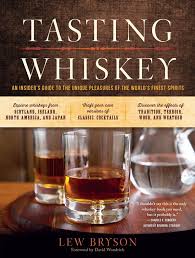 Explore the intricacies of the world's most popular spirit with Tasting Whiskey
Whiskey is enjoying a huge surge in popularity. Market growth is coming from all segments of the population, including millennials upgrading from craft beers and wine, baby boomers revisiting the drink of their youth, international consumers trying whiskey for the first time, and even affluent urbanites buying bottles as investments. No other spirit inspires as much passion as whiskey, and there's no better guide to the world's favorite spirit — be it in the form of Scotch, bourbon, Irish, Canadian, Japanese, or craft — than Tasting Whiskey, written by Whisky Advocate managing editor Lew Bryson.
ABOUT THE AUTHOR:
Lew Bryson is the managing editor of Whisky Advocate, where he is also a feature writer and columnist. He frequently presents tastings and lectures on whiskey and has written several books on craft beer. He lives in Newtown, Pennsylvania.
Tasting Whiskey Lew Bryson Storey Publishing, November 2014